Kids Home of Good Hope go back to school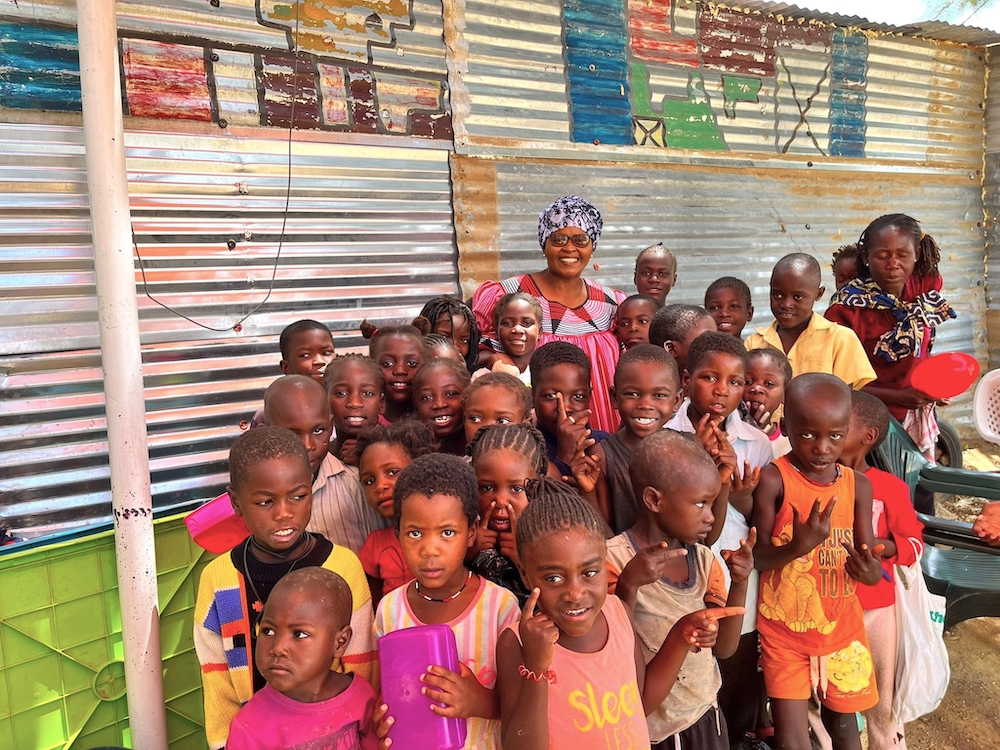 February 2022
In Namibia, the summer holidays are over and the schools recently started again. The children of Home of Good Hope (HoGH) are also happy to go back to school. And without a face mask, now that there are hardly any corona (omikron) infections. Every day 'our' about 600 children are back in line for their nutritious meal and Monica's soup kitchen is running at full speed. And that also applies to HoGH's homework classes.
When it is winter here, it is summer in Namibia. And that means that the schools start again at the end of January, after the summer holidays. And fortunately it seemed like old times: happy children who are on their way to and from school without a face mask. The Omikron variant also peaked in Namibia but is now on its way back. Protective and restrictive measures are no longer considered necessary and life more or less takes its course again 'as usual'. The homework classes for the HoGH children have also started under the guidance of teacher Elisia. An extra complication arrose by quite a few children (see photo) who do not have a birth certificate and therefore formally cannot go to school.
Monica is busy trying to find out their date of birth through the church. Thanks to an admirable initiative by Monica, these children are taken care of and in the morning they are divided into 2 groups of lessons from Elisia and Monica herself. As a result, there are not enough tables and chairs. But of course we as HoGH will take care of that!