Welcome to Home of Good Hope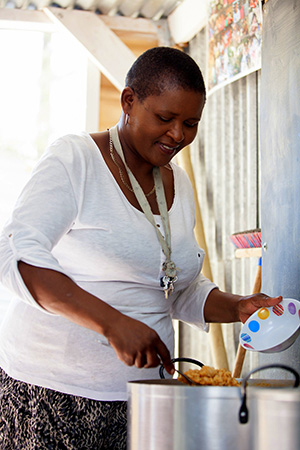 Monica Imanga
Home of Good Hope was founded in 2007 by Monica Imanga, a Namibian lady. She started with her soup kitchen as a tribute to her 16-year-old daughter who died of AIDS. Sad as she was, she saw the children in the slum Goreangab in Katutura, Windhoek needed her. Her project is very successful. Since 2007 it has become a soup kitchen which provides hot meals for over 600 kids from 1,5 to 12 years twice a day.
In the future, activities will be expanded so that more can be done to the accompaniment of the children. For this, several projects have been initiated.
The Dutch foundation Home of Good Hope supports this soup kitchen where possible. We sponsor them together with sponsors from Canada, Sweden, Germany and Namibia itself.
The project to house the kitchen in a permanent building is our main priority.
Support
You can support us by sponsoring a child.
Sponsor a child