Our people in Namibia are so resilient!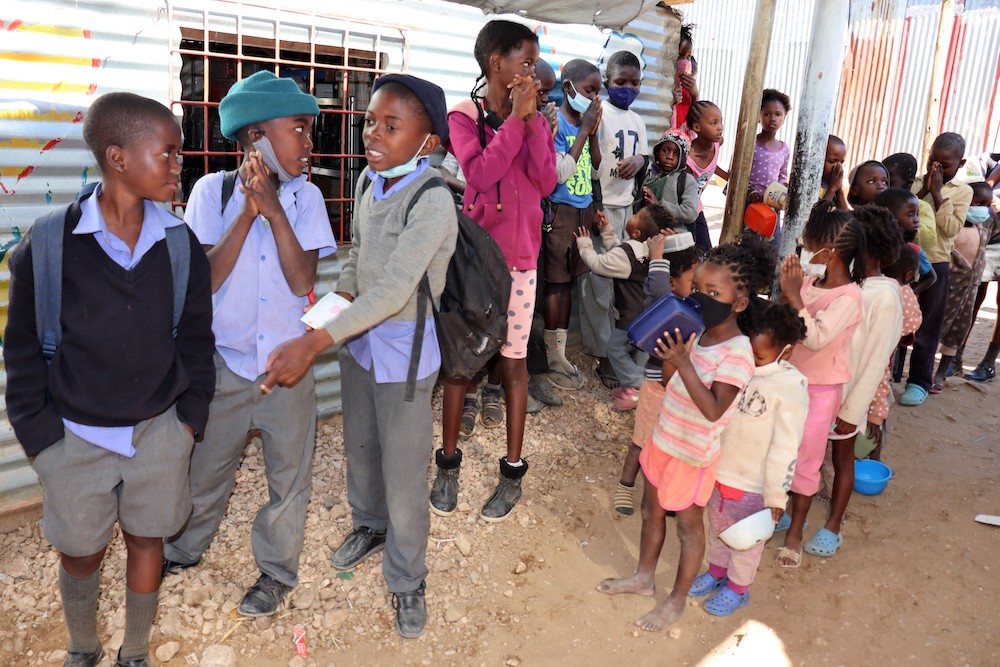 At Home of Good Hope they deliver a great performance.
October 2021
Because there are simply far too few vaccines against corona available in poor countries such as Namibia, resulting in a very low vaccination rate and many infections, our people from Home of Good Hope (HoGH) deliver a top performance on site. The care for the children of Monica's Soup Kitchen continues unabated.
Despite the infections, now mainly due to the Delta variant, the daily nutritious meal, homework guidance and sports for 'our' children continue. With Monica, HoGH has had an inspiring, powerful personality at the helm for years. She herself has also been affected by the loss of several family members and has also been ill. Very sad, also because of the loss of a grandson. But right now Monica is an example of resilience and an example for the people in the township. After she felt better, she told us: "Now that I am back on my feet again, we're back to work". And that says it all.
The enormous resilience of people like Monica and all the people who help her has meant that more food can now be distributed to the poorest children of Goreangab. The little ones get to eat first and then the school children. The older children often still get healthy sandwiches but the little ones get pasta or rice with a nutritious sauce with fresh vegetables and meat.
So everything has started up again as good and as bad as it can be, but it is not nearly as good as before the pandemic. There is still a lot of unemployment and poverty among the people.
Despite this, our volunteers led by Monica are doing a great job making sure that hundreds of children are fed every day!